These stereotypes about pit bulls are dead wrong. Literally.
While it's nearly impossible to know exactly how many of the dogs we're talking about here are pit bulls, Tom Junod, in his recent Esquire cover story about pit bulls, put the best guess at 800,000 to 1 million. He, quite rightly, describes this figure as "unconscionable":
We kill anywhere from 2,000 to 3,000 pit bulls a day. They are rising simultaneously in popularity and disposability, becoming something truly American, a popular dog forever poised on the brink of extermination.
But the euthanasia of 1 million blocky-headed dogs per year isn't even the only crime. Hundreds of jurisdictions across the country ban or otherwise restrict ownership of these dogs — which leads to dogs being taken away from their families for nothing more than their appearance, and families living in fear of losing their beloved pets.
And even in cities that allow pit bulls, housing can be near-impossible to find. Remember the story about the California family that lived in a car when they couldn't find a rental that'd accept their dog? The dilemma they faced — having a home or keeping their pet — isn't unique.
"What we're finding is our inbox is filled with people who say 'I'm about to go homeless, can you take my dog?'" Donna Reynolds, director of the pit bull advocacy group BAD RAP, told ABC in February.
For me, these many families and these millions of dogs matter a lot, in a very personal way. My life was changed by a pit bull named Barky, who came into my life in New York in 1997.
Barky didn't wake me up in the middle of the night to save me from a fire, like some pit bulls have done. She wasn't a therapy dog who sat patiently with kids while helping them get more comfortable with reading, like Elle the pit bull, otherwise known as the American Humane Association Hero Dog of 2013 and Betty White's buddy.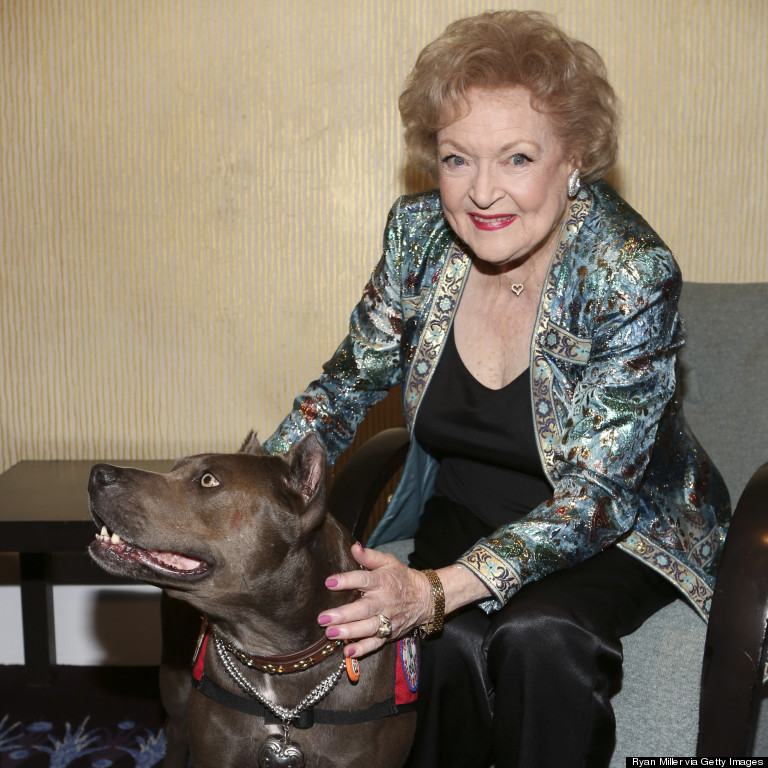 Elle and Betty White pose during the American Humane Association Hero Dog Awards at the Beverly Hilton Hotel on Oct. 5, 2013. Photo by Ryan Miller/Getty Images
What Barky did, until she died two years ago, was simply be a pet, who brightened the life of everyone she met (except squirrels, and sometimes cats). She was a funny, orange girl who liked to sleep under the covers and let me dress her up in hats — like the getup she's wearing at the top of this page, in a photo taken when we were both already much too old for such things.
Barky was a pit bull, and a true individual, and I loved her very much. But stereotypes about pit bulls, like these 10 below, lead to bad policies, which then punish loving dog-owners like me.
They mean other Barkies are killed by the millions, before they have a chance to love and be loved themselves — and even worse, before they have had a chance to live, let alone do anything to justify being discriminated against:
All this being said, there's one stereotype about pit bulls that we can get behind. It is indisputably true that when they're happy and loved, these dogs have the very best smiles.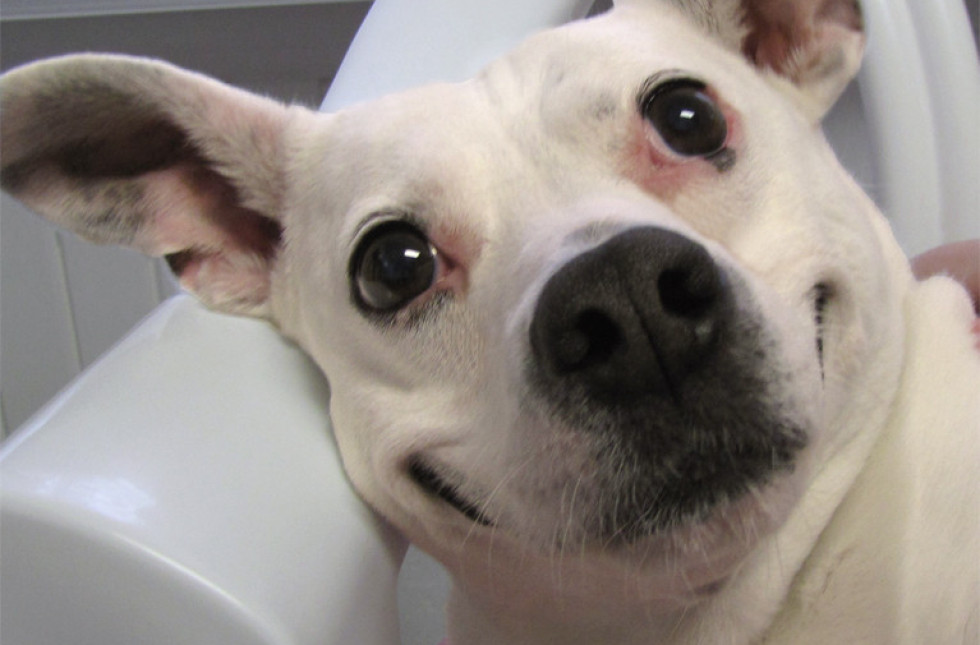 The following post is from Arin Greenwood Animal Welfare Editor, The Huffington Post
For more blog posts please visit https://www.theluckypup.com/blog/
Loving Care You Can Trust!